Sunday, November 29
The human uterus, as viewed from above. Nice isn't it? Allahu akbar!
by

fateh saleh
at 3:28 pm
3 comments:


by

fateh saleh
at 3:22 pm
No comments:


Tuesday, November 17
THEN....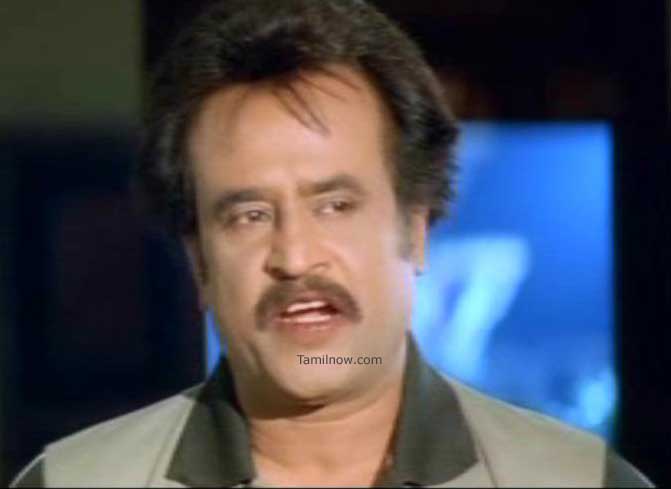 ...and NOW

A very influential actor, known for his appeal and style in his films. Surely you must have heard of him from cinema
hits
such as Arunachallam, Muthu and Padayappa...
THEN....


...and NOW
Margot Kidder, fondly known to Superman fan as Louis Lane in the original series of Superman (1978) , now an American, diagnosed with bipolar disorder.
Physical beauty doesn't last
forever. Inner 'beauty' does.
Allah says in the Quran, surah yaa Sin, (chapter 36, verse 68)
If We grant long life to any, We cause him to be reversed in nature:
Will they not then understand?
To see a world in a grain of sand,
And a heaven in a wild flower,
Hold infinity in the palm of your hand,
And eternity in an hour.
by

fateh saleh
at 10:12 pm
3 comments:


Pentas perubatan paediatrics sememangnya sangat menyibukkan , namun menyeronokkan. Peluang berkenalan, berjenaka dan bermain-main dengan budak-budak sememangnya satu peluang yang tak akan dikecapi dengan mudah sehinggalah seorang pelajar perubatan grad dan membuat rotation paed semasa housemanship nanti.
Malu
Semasa saya di community paeds, saya telah ditempatkan di klinik yang terletak di kawasan yang dodgy. Senang ceritanya kawasan orang-orang yang berpendapatan kurang sedikit berbanding kawasan-kawasan orang-orang yang lebih berada.
Satu dapatan yang saya perasan ialah kanak-kanak lelaki yang kami examine selalunya akan malu-malu apabila examination melibatkan kawasan alat sulitnya.
Ada satu insiden melibatkan seornag kanak-kanak yang berumur 6 tahun. Semasa di bilik rawatan klinik, adik perempuannya yang berusia 3 tahun turut bersama dan duduk di pangkuan sang ibu. Apabila kami ingin examine kawasan inguinal kanak-kanak lelaki ini, (sempadan antara abdomen dan kaki) secara automatis tangan sang kanak-kanak ini ke tengah daripada sisi dan menutup kawasan alat sulitnya.
(senyum lagi sekali)
Dan itulah yang kerap saya lihat di kalangan anak-anak yang sebaya dengannya di Nottingham ini, dan itulah yang sebaiknya. Entah mengapa, ini jarang saya lihat pada kanak-kanak perempuan di sini. Memang menjadi satu budaya bagi yang perempuan untuk memakai seluar yang bercawat rendah (lantas menampakkan bahagian belakang) dan habit ini terbawa-bawa sehingga si kanak-kanak perempuan besar panjang.....
Namun saya seribu kali sayang, sayang bukan kepalang....
Bagi kanak-kanak lelaki, semakin anak-anak ini membesar, rasa malu itu selalunya semakin hilang dan terhakis sedikit demi sedikit. Saya teringat kira-kira setahun yang lalu rakan satu jabatan dengan saya dengan bangganya menjual kalendar 2009 yang mempamerkan gambar kelab basikal yang bergambar tanpa sehelai benang pun!
Kanak-kanak lahir dengan sifat fitrah dan semulajadi untuk mempunyai rasa malu dan kehormatan diri yang tinggi, namun budaya dan cara pembawaan diri menghilangkan sifat mulia ini.
Benar sekali a saying from Muhammad the prophet;
Hayaa (modesty/shyness) is (a part) of Faith
by

fateh saleh
at 3:59 pm
3 comments:


Monday, November 9
Exams are around the corner...
Paeds,
A14CHH - Monday 30 Nov 2009 (10:00am -11.30am)
Rooms C19 & C20, Coates Building, the University of Nottingham
Obs & Gynae,
A14ONG - Wednesday 2 Dec 2009 (10:00am -11.30am)
Room C20 Coates Building, the University of Nottingham
New attachments
Selepas daripada exam, saya akan terus memulakan sessi pembelajaran yang baru. Di luar kawasan Nottingham masih di dalam Nottinghamshire.
King's Mill Hospital
Mansfield Road,
Sutton-In-Ashfield,
Nottinghamshire,
NG17 4JL
Jadualnya ialah;
Dermatology
07.12.09-18.12.09
ENT
04.01.10-15.01.10
Ophthalmology
18.01.10-29.01.10
Special Study Module: Female Cancer
01.02.10-26.02.10
Letih jadi doktor ni. Kawan saya cerita, dalam tahun pertama pekerjaan, dalam sebulan, ada satu weekend sahaja dia free.
Kawan saya pula cerita yang kakaknya letih sangat pulang bekerja sampai tertidur di dalam kereta sesampai ke rumah...tak sempat nak masuk rumah..
fewh~
by

fateh saleh
at 11:29 pm
4 comments: